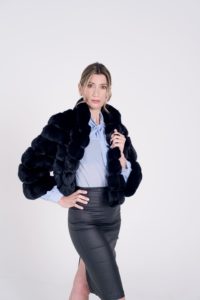 The wait is about to end, finally from 20 to 23 February, lovers of fur and in particular of the Made in Italy, will be able to participate in The One Milano trade fair which highlights the preciousness of furwear and the mastery of its workmanship. The look of our new collection goes towards the future, while continuing to keep strong roots in a clean style that plays with the various raw materials and colors.
The our company offers products that are able to highlight the importance of Made in Italy, using skins and furs selected with the utmost care, so as to guarantee very high quality standards and respecting the regulations that govern the sector. The particular attention of the brand towards compliance with international rules regarding the protection of animals are the company's strength. The furs signed Fabrizio Ferrario Furs come only from verified and certified suppliers fully respecting the regulations regarding environmental sustainability.
The 2020 fur fashions follow the trends of the season, which see an active woman who loves to work and make a career without giving up her free time. This is why long coats with soft fur collars are designed. Short furs are ideal for young girls to be able to always be on the move in total comfort and without ever giving up on style.
Furthermore, Fabrizio Ferrario Furs's proposals for 2020 fur fashion see the return of long furs, to cover the entire figure to highlight femininity and sensuality. Soft and fluid, these garments are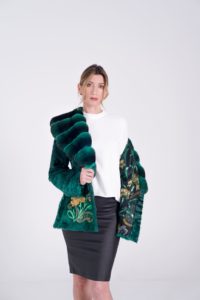 ideal for special evenings or important events, to be worn with soft classic trousers and rigorously with a high heel. Furs are precious garments that, despite having lost followers over the years, still remain a must-have in your wardrobe. They are perfect for sophisticated women and lovers of beauty, with a great sense of taste and a particular attention to the world of fashion, always in constant evolution but without ever forgetting the cornerstones from which it derives. The mission and the proposals of Fabrizio Ferrario Furs for 2020 fur fashion aim to bring back important and precious garments such as fur. This is also done by highlighting the work behind every single garment, where skilled craftsmen work meticulously, with great attention to detail. Quality control takes place on each product before being put on the market, to guarantee very high standards and unique furs. You just have to come and visit us at The One Milano exhibition: you can find us at Stand C94 – Pavilion 3. It will be an unmissable opportunity to experience Milan Fashion Week firsthand, discover the next trends and share ideas and projects!