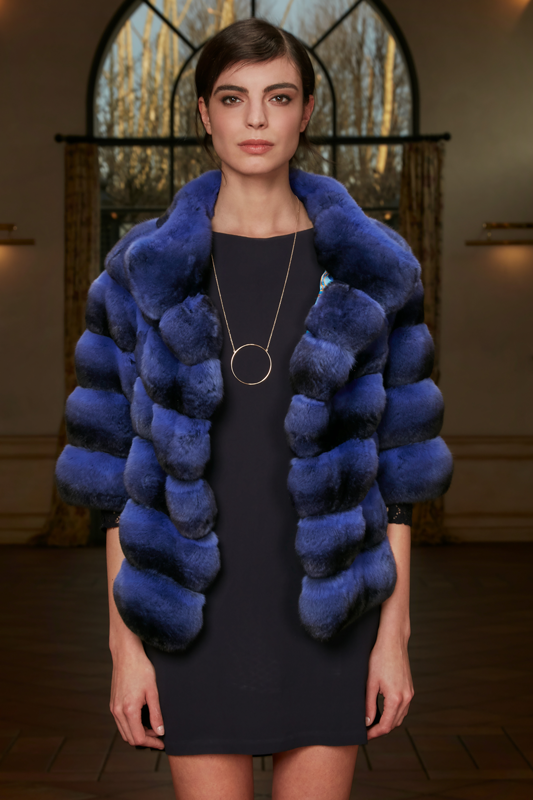 The furs is the true novelty of these collections autumn/winter.
A real investment that will allow you to be to the fashion and super chic! They testify it the gangways: from New York in Milan, passing for London and Paris, the furs have not saved any platform and they have returned all over the world, confirming itself among the tendencies more hot than the moment.
In this post a small part of the collection is introduced only Autumn/Winter of the Fabrizio Ferrario Furs, an ample choice of models in the various typologies of furs, colors and ransoms they will be to your disposition in our Stand C14 in the Tent 3 in the fair The One Milan.
Fabrizio Ferrario Furs is from over thirty years protagonist of the world of the Italian furs, strong of a tradition that accompanies him since 1992 through a history of success; tradition that renews him of year in year through actual collections more and more and trendy. In our showroom of Plucks every desire he can be granted, also the application of a head "custom" for you.
The new collection has been seen in the optics of a tied up luxury to the concept of fashion, that aims to contaminate workmanships typical of the fur with the more and more again prêt-à-porter.


A creativeness turns to inspire and to satisfy the female taste in the world panorama, typically characterizing it with the Italian style. The furs, take care of as always until in the least details, they show off particular to the state-of-the-art one.
We come from some seasons in which they have dominated so many colors but for this winter the color protagonist it is the red. In perfect tuning with the grey and beige one, the red is a match of elegance and transgression.
Are you hesitant on as to wear her? You try to combine the shortest versions with a pair of jeans or of the sporting pants, for a look casual, while the longest models are perfect with a suit or a skirt to the knee from the taste retrò.
Remember you that the colored fur will be the strong piece of your outfit, therefore choose of the simple heads, even total black, so that to make it protagonist, without exceeding or to fall in the bad taste.
Ready to heat your winter with an explosion of color?!